THE IMPORTANCE OF GREAT PHOTOGRAPHY
-GREAT ARTIST...BAD PHOTOGRAPHER
-ANGLES
-QUALITY OF THE PHOTO | Quality over Quantity
-LIGHTS, CAMERA, CLIENTS | All about Lighting
-LIGHTS, CAMERA, CLIENTS | Does the Camera Make a Difference?
-LIGHTS, CAMERA, CLIENTS | Creative Content
-CONSENT TO USE CLIENTS PHOTO
-MAXIMIZE PROMOTIONAL CONTENT WITH EACH CLIENT
-ORGANIZING YOUR PHOTOS
-LIGHTING AND ANGLES VIDEO TUTORIAL VIDEO
EDITING
-PHOTO GRID
-PHOTO GRID VIDEO TUTORIAL
-BRIGHTNESS
-SKIN REDNESS & IRRITATION POST PROCEDURE
-BLEMISHES
-FACETUNE VIDEO TUTORIAL
-TONE | WARM VS. COOL
-WATERMARK YOUR PHOTOS
-WATERMARK VIDEO TUTORIAL
-Supplies
-Introducing GLOSSED AFTERCARE VIDEO
Shay has been in the PMU Industry for over a decade and her passion and drive for all things beauty have led her to become a very successful business entrepreneur. With Shay's incredible talent as an artist as well as a Master Microblading and Permanent Makeup Instructor, she has been able to use her knowledge to create numerous online training programs that have revolutionized the PMU industry and served over 60,000 students.
Shay strives to create community over competition and wants to give others the tools to bypass the mistakes she made early in her career. Her goal is to focus on creating the next generation of PMU business owners and supporting them through their journey in order to hit their highest potential.
Shay works day and night to bring you the best of the best when it comes to Online PMU courses and innovative PMU products.
-1 Year unlimited access
-Custom Certificate
Upon purchase completion, you will be automatically enrolled in your selected course. A confirmation email will be sent shortly thereafter with your login information. (check your junk mail if you don't see it).
TURN YOUR PHOTOS INTO PROFITBEAUTY PHOTOGRAPHY SECRETS REVELAED
PHONE PHOTOGRAPHY MADE EASY
Dive deep into everything photo related including phone settings, photo angles, saturation and tone and all of Shay's tips for before and after photos.
EDITING SECRETS
Shay Danielle shares all of her secrets including her favorite editing apps and exactly how she uses them. No photoshop here!
LIGHTING SET UP
If you have seen Shay's photos, you know they are LIT. Literally. No more guessing how your favorite artists get such beautiful photos...it's all in the lighting. Shay shares her exact lighting set up and it's more affordable than you think!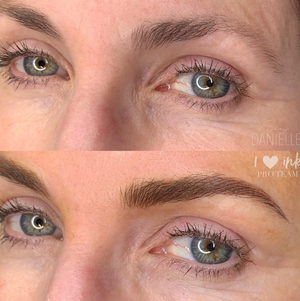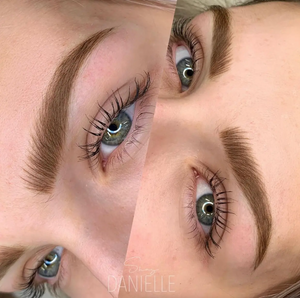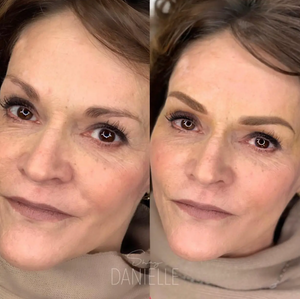 YOU WILL HAVE UNLIMITED ACCESS TO THIS COURSE FOR 1 YEAR FROM THE DATE OF PURCHASE.
BEFORE PURCHASING, PLEASE READ OUR TERMS OF SERVICE FOUND AT THE BOTTOM OF THIS PAGE.